Posted on Monday, November 29, 2021 10:30 AM
Grand Bend, ON – Lambton Heritage Museum is asking residents to consider giving a gift with lasting impact this holiday season by donating to the Canatara Cabin restoration campaign.
The campaign has raised just over $30,000 of its $100,000 target to date. The relocation of the cabin to Lambton Heritage Museum has been led by the grassroots "Save the Canatara Cabin" group. This group is spearheaded by passionate local residents and descendants of families that lived in this cabin. If you would like...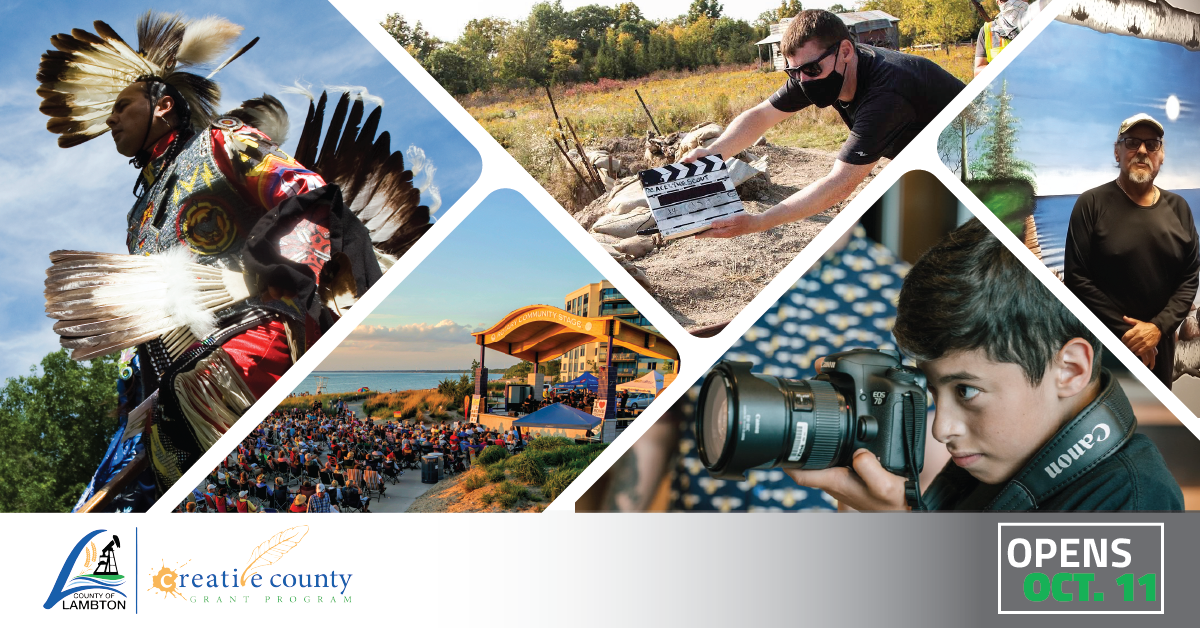 Posted on Wednesday, October 06, 2021 04:35 PM
Wyoming, ON - Beginning Monday, October 11, Lambton's Creative County Grant Program will be receiving funding applications for cultural, heritage, and arts initiatives occurring in Lambton County in 2022.
The Creative County Grant Program invests in new and innovative projects that build cultural capacity, strengthen the creative community, define the County's unique identity and enrich the quality of life of all residents. Organizers of new or expanding initiatives are encouraged to apply online...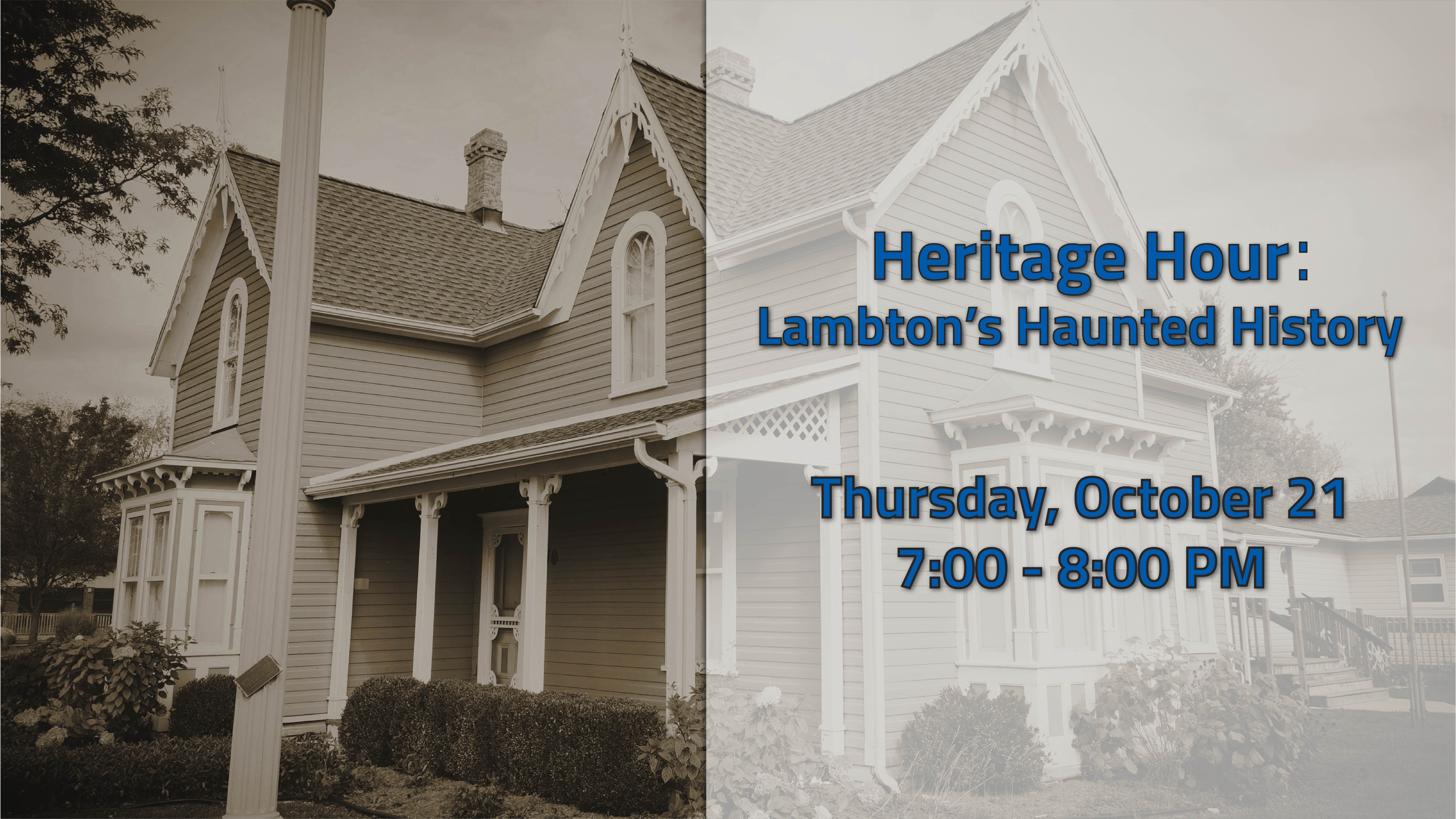 Posted on Tuesday, October 05, 2021 11:33 AM
Grand Bend, ON - The eight museums of Lambton County that make up Heritage Sarnia-Lambton will be hosting a new virtual Heritage Hour on Thursday, October 21 at 7 p.m. This panel presentation, titled Lambton's Haunted History, will explore spooky artifacts, haunting histories, and unexplainable events from across Lambton County.
"Lambton County has so many fascinating stories in its past, some of which are spooky and unexplained," said Nicole Aszalos, Archivist/Supervisor, Lambton County Archives....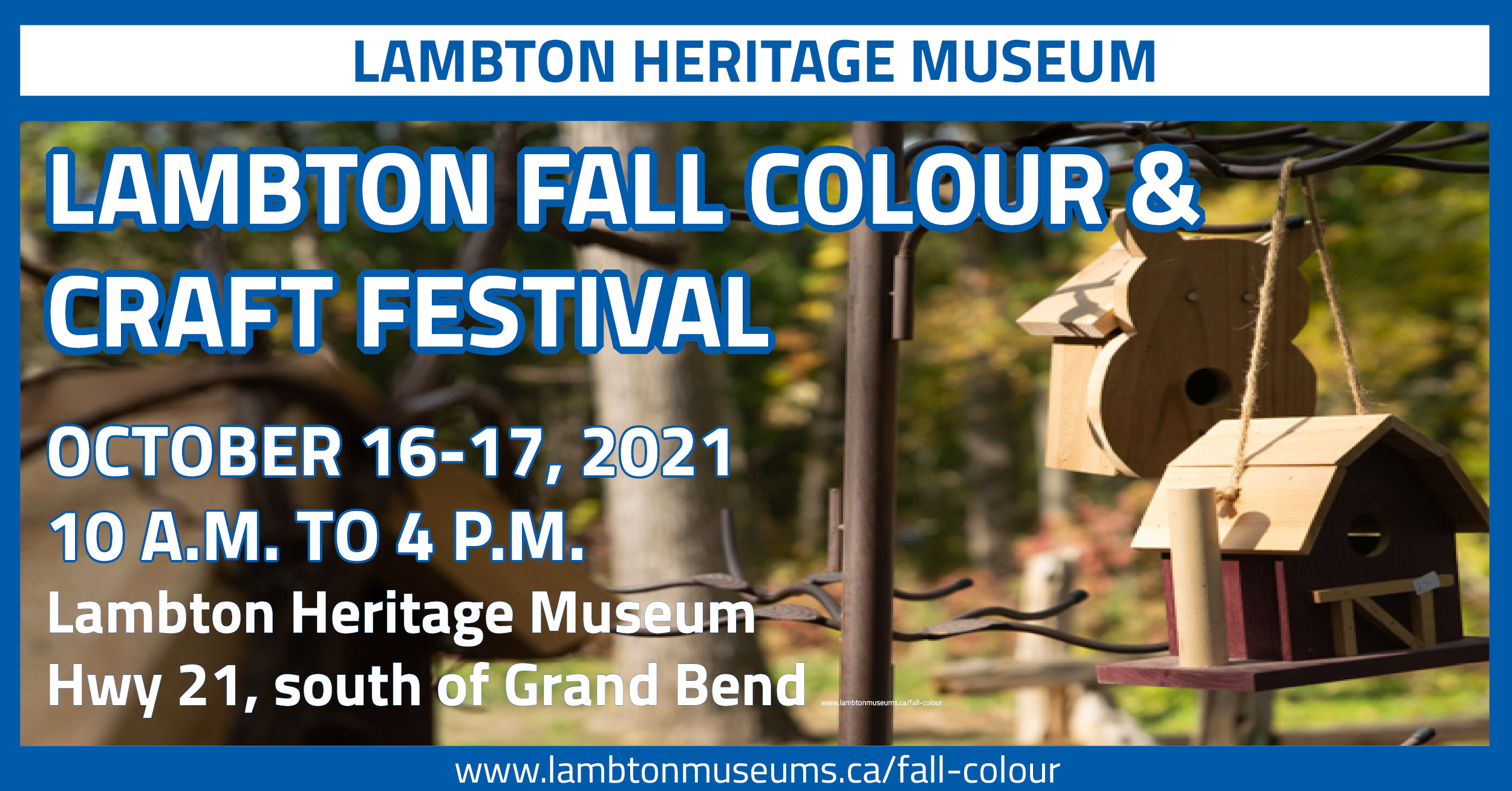 Posted on Monday, October 04, 2021 12:14 PM
Grand Bend, ON - The annual Lambton Fall Colour & Craft Festival returns to Lambton Heritage Museum on Saturday, October 16 and Sunday, October 17, 2021.
Over 50 local vendors will be set up with an array of products available including alpaca textiles, woodworking, organic body care, home fragrances, jewelry, pottery, pastries, preserves, and seasonal handcrafted décor that is sure to inspire! In addition to product offerings, a family friendly craft will be available in a historic building...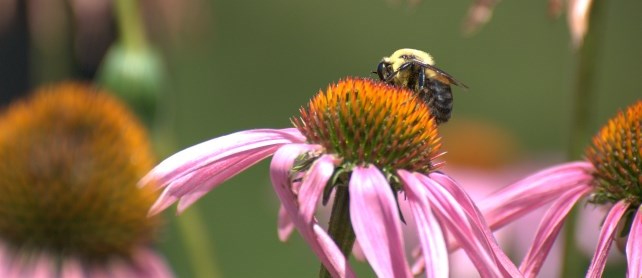 Posted on Friday, September 17, 2021 02:29 PM
Grand Bend, ON – Lambton Heritage Museum is hosting a virtual talk and panel presentation, Pollinators, Past and Present, on Thursday, September 30 at 7:00 p.m.
In this talk, the panel will discuss the importance of pollinators past and present, and how pollinators are an essential part of healthy ecosystems. Environmental professionals will highlight ongoing local initiatives to promote healthy pollinators, and museum staff will use artifacts from the collection to investigate the significance of...